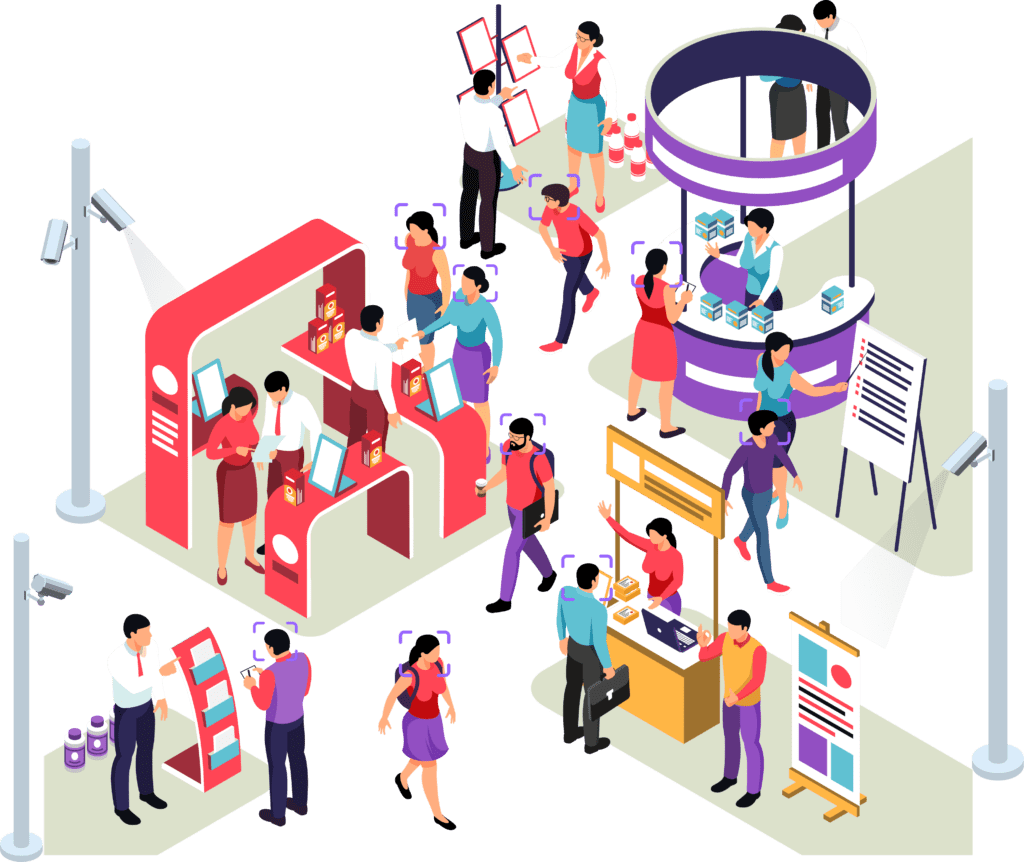 Bassira Camera: The Essential Evolution for Showrooms
In the world of showrooms, where every moment counts, Bassira Camera stands as the indispensable solution to revolutionize visitor experiences, optimize space management, and analyze customer "stay duration." This computer vision technology offers a comprehensive range of features that radically transform how showrooms operate.
Efficient Space Management:
Efficient Space Management: Bassira Camera revolutionizes space management in showrooms through real-time monitoring
Our technology tracks how long each visitor stays in front of a specific product or display, providing crucial insights into customer engagement.
By understanding customer stay trends, showroom managers can adjust layouts to highlight the most popular products.
Customer Behavior Analysis:
Bassira Camera allows for in-depth analysis of customer behavior in the showroom:
We collect demographic data to personalize the experience for each visitor, adapting to their needs and preferences.
Display Impact Assessment:
Showroom managers can assess which displays or configurations attract the most attention and make adjustments accordingly.
Bassira Camera is the all-in-one solution for 21st-century showrooms. With cutting-edge features, unparalleled customization, enhanced security, and ongoing optimization, it reinvents how showrooms operate. Join the customer experience revolution with Bassira Camera and discover how you can elevate service quality, increase efficiency, ensure security, and analyze stay duration in your showroom. The future of showrooms is here with Bassira Camera.