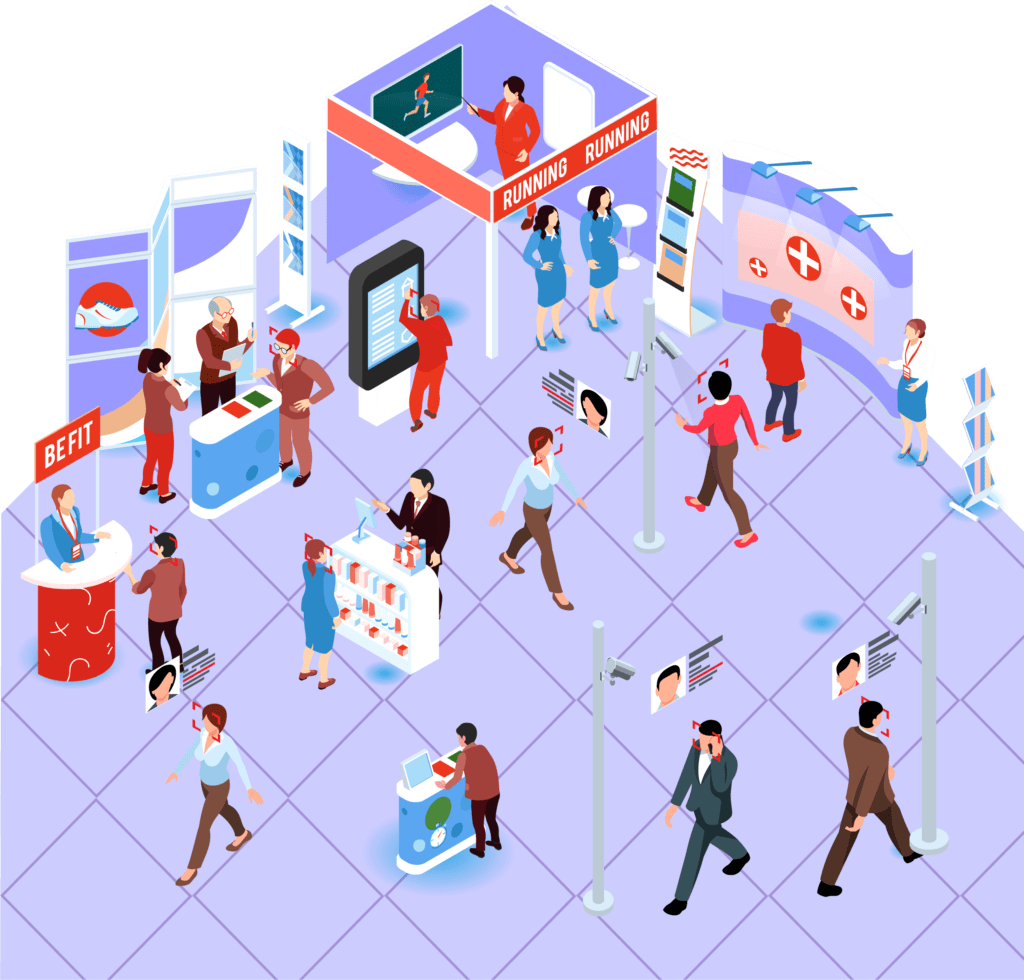 Revolutionizing the Event Industry with Bassira Camera
In an age where experiences define success, the event industry stands at a pivotal moment of transformation. Bassira Camera emerges as the catalyst for this evolution, poised to redefine how events are managed and experienced.

In-Depth Space Management
At the heart of Bassira Camera's impact is its remarkable space management capability. Empowered by state-of-the-art computer vision, it opens a new realm of understanding event spaces. Through AI-driven analysis, event organizers gain insights into participant behavior that were once unimaginable.
Bassira Camera's ability to personalize participant experiences is a true game-changer. Through demographic data collection, event programming can be fine-tuned, and advertising can be laser-focused, creating an event that feels tailor-made for each attendee.
For exhibitors, Bassira Camera translates into enriched engagement and efficient lead generation. Real-time data grants exhibitors the flexibility to adapt their strategies on the fly, ensuring maximum conversions. Collecting visitor data becomes effortless, resulting in high-quality leads.
Performance Optimization
AFTER EACH EVENT, BASSIRA CAMERA STEPS IN TO PROVIDE A COMPREHENSIVE PERFORMANCE ANALYSIS. ORGANIZERS AND EXHIBITORS CAN SCRUTINIZE THEIR ACHIEVEMENTS BASED ON AN ARRAY OF METRICS. THIS DEEP UNDERSTANDING IS INVALUABLE FOR REFINING FUTURE EVENTS.
Bassira Camera is not merely a technological advance; it's a visionary solution that propels the event industry into a new era. Events become smarter, safer, and more engaging. Whether it's a trade show, conference, concert, or any gathering, Bassira Camera revolutionizes every facet of event management.
Embrace the Future with Bassira Camera
It's time to embrace the future of events with Bassira Camera. Witness the transformation and elevate your events to unprecedented heights. Unleash the full potential of your event, where every moment is unforgettable, every interaction is meaningful, and every detail is optimized for success.