Bassira Camera: The Innovation Revolutionizing the Manufacturing Industry
In a world where technology shapes the future of the manufacturing industry, Bassira Camera emerges as a catalyst for transformation, bringing a new era of efficiency, quality, and safety. This computer vision-based camera offers unprecedented benefits for manufacturing businesses, redefining how operations are conducted.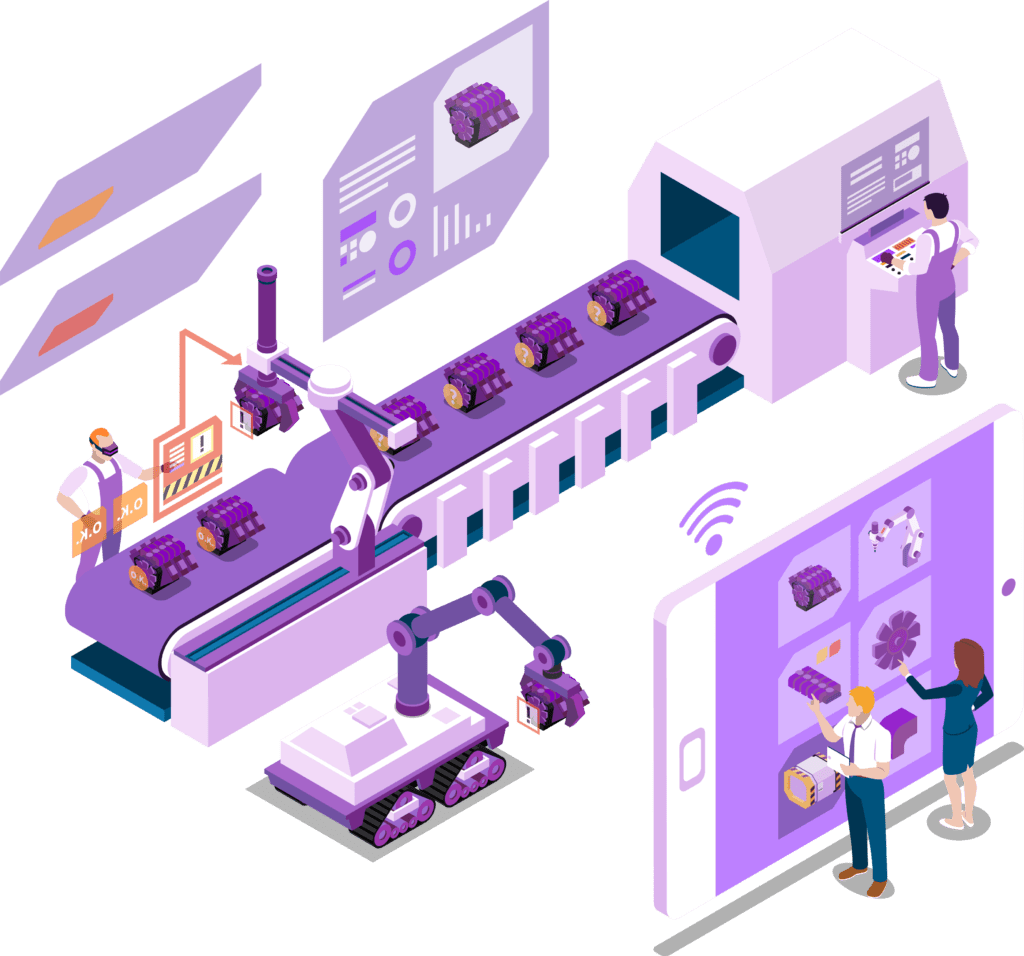 EFFICIENT SPACE AND QUALITY MANAGEMENT​
Bassira Camera transforms the management of manufacturing space through advanced computer vision:
Enhanced Security and Compliance

Security is our priority, and Bassira Camera raises the bar:
Customization of Production Processes
Bassira Camera enables you to customize your operations to meet your business-specific needs:
Process and Maintenance Optimization
Bassira Camera enhances efficiency and preventive maintenance:
Bassira Camera embodies the future of the manufacturing industry. With state-of-the-art technology, enhanced security, and unparalleled customization, it offers a comprehensive solution to optimize your operations. Join the manufacturing revolution with Bassira Camera and discover how you can elevate your quality standards, improve efficiency, and enhance workplace safety.
GET BETTER RESULTS BY UPGRADING TODAY!​